Bright Ideas Enrichment Center
Auburn, AL Location
Ages 6 Weeks to 12 Years
Get in Touch
Address:
1675 Shug Jordan Parkway
Auburn, Alabama 36830
Hours:
Monday-Friday
6:30am-6pm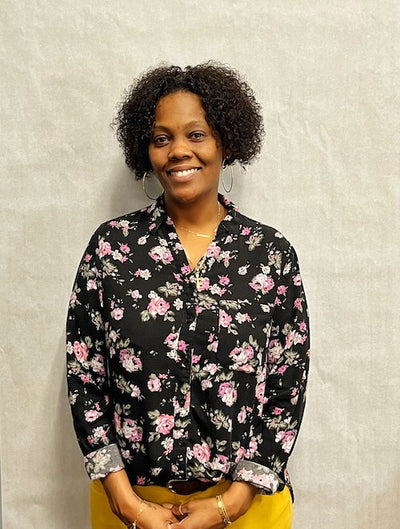 Meet Our Director
Angela Lee
In her role,  Ms. Angela oversees, coordinates, manages, and leads a team of wonderful teachers, families, and  children aging 6 weeks to 12 years of age. Ms. Angela began working toward a business degree from Southern Union, and is now seeking a Leadership in Ministry degree from Highlands College. 
Ms. Angela is no stranger to childcare. She was the oldest of nine children, and then went on to have four children of her own. This taught her how important it is to provide healthy, loving, and quality care. 
Ms. Angela has more than 20 years of experience in childcare. Prior to working for Bright Ideas, she was employed by another childcare facility. She took an extended break, only to realize her true passion was childcare. She firmly believes that her heart and mind was made for this. 
Ms. Angela is an active member of her church. She serves on the Dream Team in the events department. In this department, she serves new members that wish to pursue serving the community. She also helps with any special services or events that may be taking place. Above all, Ms. Angela believes that childcare should be a fun and safe environment, where children learn to be healthy—physically, mentally, emotionally, and spiritually. 
Looking for the Best Childcare
in Auburn, Alabama?
Bright Ideas Enrichment Center is more than a childcare center. We offer Auburn families an enriching place for their children to learn and grow.
Everything you're looking for...
Educated teachers
Quality childcare program
Safe and loving atmosphere
Affordable childcare tuition
Our early childhood program provides each child with opportunities to build the self-esteem that is essential in the adjusting, exploring, and growing stages of child development.
Our team of childcare professionals is dedicated to offering comprehensive early care, and an educational experience that encourages students to advance socially, emotionally, physically, and cognitively.
We believe it is important to establish cooperative relationships with parents and families. We encourage and foster positive parent/teacher relationships that support children in their development.
LOVE, LOVE, LOVE creative discovery! Best child care hands down in my opinion! The teachers and staff are the best, and love my babies so much.
- Davis S.
My son has been going here for about two years and I've never had any problems. Wonderfully friendly staff, the facility is always clean and has a happy atmosphere. I love how the teachers decorate the halls and door based off holidays. They keep things fun for my son by having spirit weeks and other events throughout the year.
- Holly G.
Virtual Tour
Tour Our Auburn, AL
Childcare Center
---