Bright Ideas Enrichment Center
Cordova, TN Location
Ages 6 Weeks to 12 Years
Get in Touch
Director:
Jessica Jarrett
Address:
1950 Berryhill Road
Cordova, TN 38016
Hours:
Monday-Friday
6:30am-6pm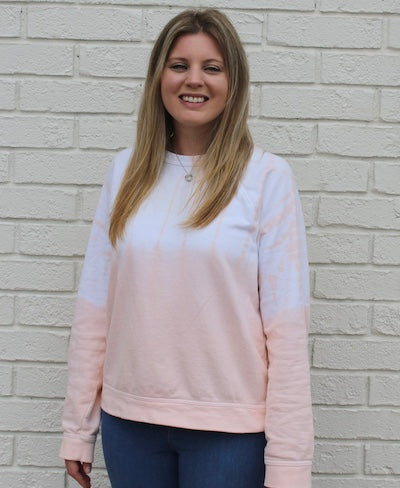 Meet Our Director
Jessica Jarrett
Hi, I'm the director of Bright Ideas Enrichment Center at the Cordova location!
I graduated from the University of Memphis with a Bachelor's in Education, and I have worked in a childcare environment since 2014. Our vision is providing high-quality care for our communities, sharing resources with families, and establishing trust among families and teachers.
I chose to become director because I enjoy watching young educators professionally grow in and being a part of a team that believes in the importance of early childhood development. What I can I say, I love children! This is my passion and my calling. I love getting to know the families that attend the school and providing a safe and educational learning environment for these kiddos. I understand as a mother how important it is that we feel our children are well cared for and presented with opportunities to learn.
My son attended the other location in Memphis, and we have all cherished the care that this childcare center provides.
Looking for the Best Childcare
in Cordova, Tennessee?
Bright Ideas Enrichment Center is more than a childcare center. We offer Cordova families an enriching place for their children to learn and grow.
Everything you're looking for...
3-star childcare center
Educated teachers
Quality childcare program
Safe and loving atmosphere
Affordable childcare tuition
Our early childhood program provides each child with opportunities to build the self-esteem that is essential in the adjusting, exploring, and growing stages of child development.
Our team of childcare professionals is dedicated to offering comprehensive early care, and an educational experience that encourages students to advance socially, emotionally, physically, and cognitively. 
We believe it is important to establish cooperative relationships with parents and families. We encourage and foster positive parent/teacher relationships that support children in their development.
"My grandson goes there! Friendly and experienced staff! Your child's safety is always a priority!! I also have a friend that her son goes there! I use to keep him in the nursery at Bartlett Rec center. Ive heard great things from them as well!! They have many educational toys and great toys for the imagination in their centers. You will have a peace of mind if your child attends Bright Ideas in Cordova!! Also, they offer before and after care and childcare for school age children when needed!"
- Jennifer D.
"My daughter Abby has been here for 7 months now and is right at home when she is dropped off. She loves it there and has grown so much with them. They communicate very well with her father and I and have become like family to us I'm so happy to have found a place that offers a care for my daughter like I would if I were able to be with her, but atleast they are there for us. I highly recommend this daycare to anyone looking, especially with all the speculation going around about most daycares in cordova. I was skeptical when looking but I'm so happy to have picked the right one and just want to offer any reassurance to anyone else who may be looking!"
- Katie G.
"Finally, Good Childcare Near Me!"
We understand that convenience is important to Cordova families. Driving out of the way for quality childcare makes a much longer commute to work each day. That's why we located our amazing childcare center near Interstate 40, Highway 64, Germantown Parkway, Berryhill Road, Chimney Rock Blvd, Berryhill Farms, Wind Chase, and Chimney Rock Elementary.
We're also convenient to the Lenow and Countrywood areas, and families seeking childcare in ZIP codes 38016, 38018 and 38088 find us to be a perfect fit.
Student Life
Tour Our Cordova, TN
Childcare Center
---