Bright Ideas Enrichment Center
Memphis, TN Location
Ages 6 Weeks to 12 Years
Get in Touch
Address:
2104 Hillshire Circle
Memphis, TN 38133
Hours:
Monday-Friday
6:30am-6pm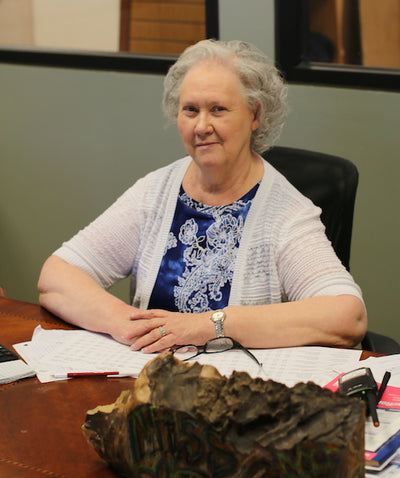 Meet Our Director
Bonnie Queen
I have worked in early childhood education since 1985 and have been with the company since 2018. I hold an associate's degree in religious education and also a Certificate in Christian Education. I have served as an accreditation liaison as well as CDA advisor for several years. I am married, with a son, daughter-in-law and five grandchildren.
​At Bright Ideas Memphis, our classrooms are designed to help prepare your child for success. We have designated learning centers such as dramatic play, blocks, math/manipulatives, art/music, language/library, science, sand and water/sensory. Each child will have the opportunity for child- initiated discovery. Our classrooms also provide a print rich environment which helps develop early literacy and writing skills. As your child grows, the classroom becomes a stimulating area in which to explore.
Our teachers are not only great educators, but they are amazing listeners and strive to engage the children in many activities. We help children build confidence for life. We believe in our children and give them confidence to make new friends and to try new things.
Looking for the Best Childcare
in Memphis, Tennessee?
Bright Ideas Enrichment Center is more than a childcare center. We offer Memphis families an enriching place for their children to learn and grow.
Everything you're looking for...
3-star childcare center
Educated teachers
Quality childcare program
Safe and loving atmosphere
Affordable childcare tuition
Our early childhood program provides each child with opportunities to build the self-esteem that is essential in the adjusting, exploring, and growing stages of child development.
Our team of childcare professionals is dedicated to offering comprehensive early care, and an educational experience that encourages students to advance socially, emotionally, physically, and cognitively. 
We believe it is important to establish cooperative relationships with parents and families. We encourage and foster positive parent/teacher relationships that support children in their development.
"Finally, Good Childcare Near Me!"
We understand that convenience is important to Memphis families. Driving out of the way for quality childcare makes a much longer commute to work each day. That's why we located our amazing childcare center near Raleigh Lagrange Road, Appling Farm Parkway, Whitten Road, Shady Oaks School, Riverwood Elementary, and the Trafalgar, Woodchase, Elmore Park and Chapel Creek areas.
Families seeking childcare in ZIP codes 38133, 38111, 38018 and 38117 find us to be a perfect fit.
Student Life
Tour Our Memphis, TN
Childcare Center
---